A New Dimension in Barcodes
The U.P.C. barcode has offered price lookup functionality for decades. However, the classic barcode is no longer keeping up with today's growing demands for greater product information transparency, traceability, and authentication.
Thus, industry is moving toward two-dimensional (2D) barcodes that are able to carry more information. 2D barcodes allow for a single, standardized way to meet both supply chain needs and evolving consumer requirements.
The industry has set a date to make the transition to accepting 2D barcodes at point-of-sale – referred to as Sunrise 2027.
You can learn more about Sunrise 2027, as well as gain access to the Global Language of Business's (GS1) guide to creating a migration path toward the "next dimension" of barcodes by downloading the PDF below.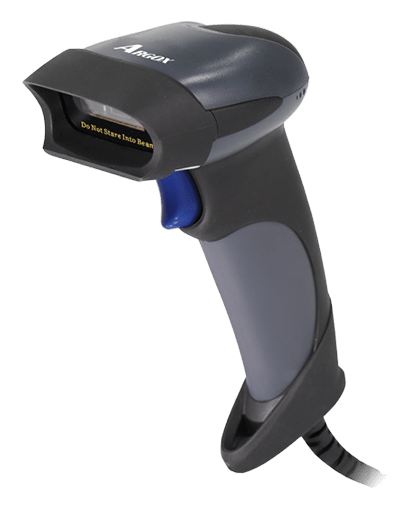 Argox AS-9400 2D Scanner
The Argox is a feature-rich handheld scanner that is perfect for various applications, such as retail, manufacturing, healthcare, transportation/logistics, and office. It's known in the industry as the best choice for an entry-level 2D imager. This means it can scan a variety of codes, from traditional barcodes to matrix-based 2D barcodes and QR codes. With drop resistance of 1.5m on concrete and a depth of field ranging from 40-200mm, this scanner is durable and versatile enough for everyday use.
Contact the team and discuss the Argox AS-9400 2D Scanner today.
Thanks for contacting us! We will be in touch with you shortly.
There was an error processing the submission.